Commercial Manager
Telecommunications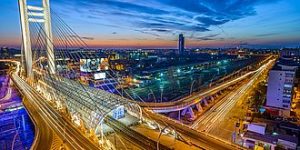 The Client
Our client is one of the strongest players in Europe in the mobile phone distribution market. They distribute global leading brands across more than 20 countries of Central, Eastern and Southern Europe.
The Mission
The mission was to attract a commercial leader originating from telecommunications or consumer electronics with at least eight years experience in key account management or sales management in a multinational company operating in Romania.
The Profile
The Commercial Manager is entirely responsible for approaching, negotiating and contracting with all distribution channels of the brand across Romania (distributors, retailers, etailers, operators, …). He/she must define the right value proposition for commercial partners as well as end consumers and translate the company's vision into a local sales and key account management strategy for the Romanian market.
The mission was fulfilled in about three months.