Sales Director
Cosmetics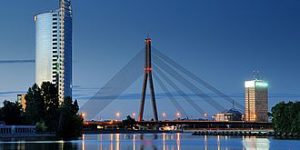 The Client
Our client is one of the strongest players in the world in the cosmetics and beauty products sector.
The Mission
The mission was to detect a commercial leader with strong sales and key account management credentials and full P&L responsibility in the Baltics region.
The Profile
The profile would have a keen eye on the latest fashions, a finger on the pulse of emerging consumer and cultural trends, offering highly developed interpersonal skills, a passion for results, a personality that makes the difference. He/she would bring at least five years of experience in key account management in the FMCG sector in Latvia or the other Baltic countries.
The mission was fulfilled in about three months.